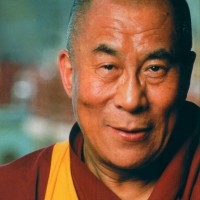 Good quality, high resolution images of attained masters and high lamas, absolutely FREE!
Yes, you can download and print high-resolution images of the Enlightened Beings, Buddhas and High Lamas absolutely free. Why are we doing this?
We realise that it can sometimes be difficult to find good quality, iconographically correct images of the various Buddhas and Bodhisattvas, especially in places where Dharma is not strong, or in remote areas. Therefore, we are very happy to be able to make this selection of images available to everyone to download at absolutely no charge. The images are high-resolution and of sufficient quality to be printed clearly on an A4 or A3 sheet of paper and framed for your altar or shrine.
Enjoy these good quality, high resolution images of these attained masters and high lamas, who are turning the Wheel of Dharma around the world today, or who have been instrumental in spreading the Dharma in the years gone by.
** Note that the high resolution files are large (up to 3Mb each) and will take some time to download.
His Holiness the Dalai Lama
His Holiness the 14th Dalai Lama, Tenzin Gyatso, is both the head of state and the spiritual leader of Tibet. Although His Holiness describes himself as a simple Buddhist monk, the lineage of the Dalai Lamas are believed to be manifestations of Avalokiteshvara or Chenrezig, the Bodhisattva of Compassion and patron saint of Tibet.
H.E. Tsem Rinpoche has received teachings and oral transmission from His Holiness. who is one of Tsem Rinpoche's Gurus In fact, it was His Holiness who bestowed the final confirmation and recognition of Tsem Rinpoche's status as the reincarnation of the 72nd Abbot of Gaden Shartse monastery, Gendun Nyedrak.
Prayer and Dedication for the long life of H.H. the 14th Dalai Lama
In this holy Land surrounded by snow mountains,
You are the source of all benefit and happiness
May your lotus feet, O powerful Chenrezig, Tenzin Gyatso
Remain in this world until the end of existence.