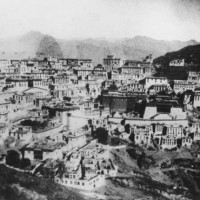 Gaden Monastery is a world-renowned monastic university founded in the 14th century by the great scholar and saint, Lama Tsongkhapa.
The monastery stresses on the study, debate, memorization and contemplation of scriptural texts, under the guidance of great and learned masters from an unbroken lineage spanning 600 years.
The monastery consists of two colleges, Gaden Shartse and Gaden Jangtse, each with their own abbot referred to as Khen Rinpoche. The abbots are appointed by the Office of His Holiness the Dalai Lama and the term of office varies from 5 to 10 years.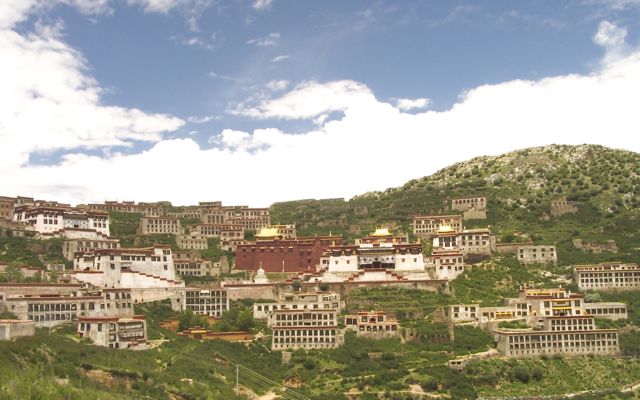 Gaden Monastery, Tibet
After the Chinese occupation in 1959, a small group of monks and 15 young boys fled from Tibet, and successfully escaped the destruction in Tibet. They settled in an area of land given to them by the Indian government in Mundgod, in the State of Karnataka. In 1969, the monks then founded Gaden Monastery in South India as an effort to reestablish one of the greatest monastic institutions of Tibet.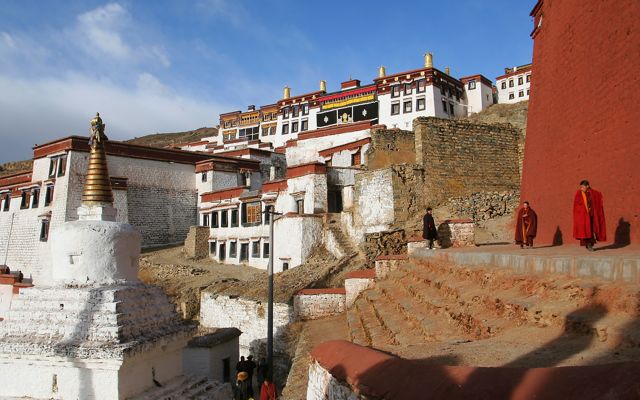 Gaden Monastery
To date, there are 3,000 monks in Gaden monastery of which 1,600 belong to Shartse College. Within Shartse, there are 10 khangtsens or clan houses. H.E. Tsem Rinpoche belongs to Pukhang Khangtsen in Gaden Shartse (Gashar in short).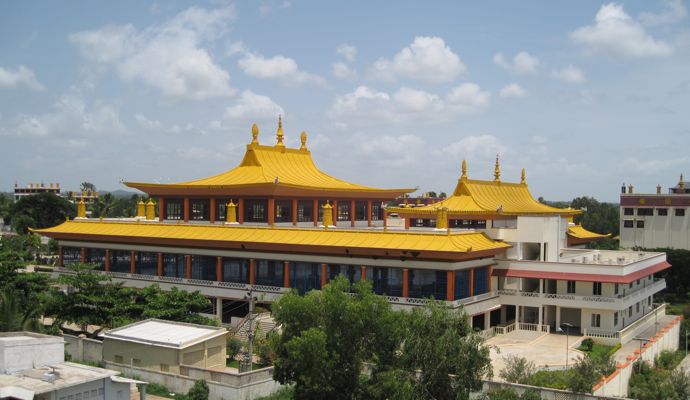 The debate hall of Gaden Monastery in India
To this day, young monks arrive weekly from Tibet seeking shelter and education. As Gaden is a monastic university, the monks study and debate daily besides praying. Their extensive syllabus covers various subjects from Tibetan history, literature, poetry, grammar, English, Mathematics, thangka painting, torma making, tailoring, calligraphy, sand mandala creation to the highest of Buddhist philosophy.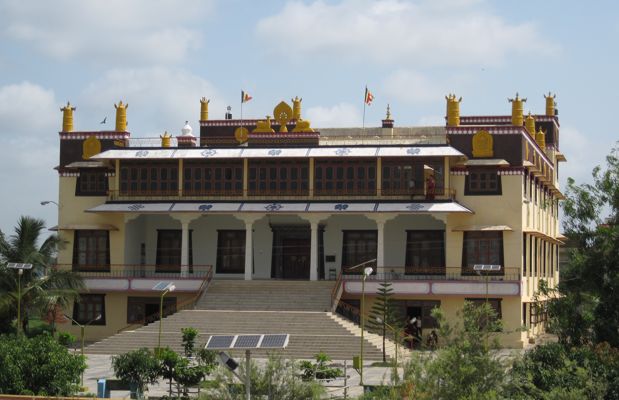 The prayer hall of Pukhang Khangtsen, to which H.E. Tsem Rinpoche belongs